JAN KAMPHUIS NEW DIRECTOR FGT AND FGL
Since the end of July, Jan Kamphuis (49) has been in charge of Frigo Group Transport (FGT) and Frigo Group Logistics (FGL) within the Frigo Group. The 'transport man in heart and soul' has extensive knowledge and experience in the field of frozen goods transport and logistics.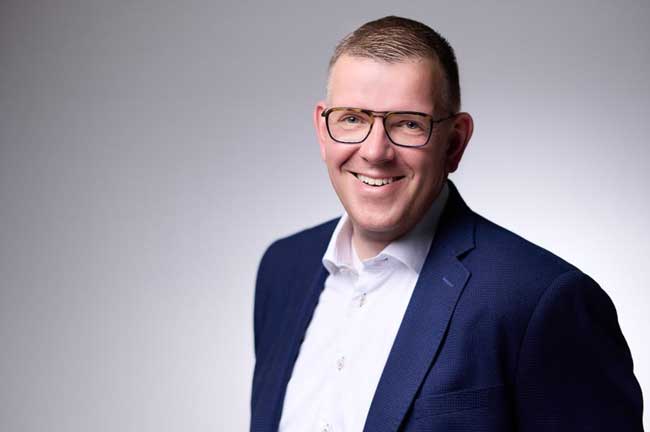 As a child, Kamphuis could always be found among the trucks and in the cold store. He held various positions in the family business, which he already combined with his great passion of being behind the wheel of a truck. Kamphuis merged with another transport company in Barneveld, Van Amerongen, in 2004. "From 2009 to 2018 I was general manager of Amerongen Kamphuis, which was a major player in the field of 'frozen food logistics' with about 100 trucks and 200 employees," Kamphuis recalls. "However, the economic crisis hit the company hard and gradually it became clear to me that the transport company had no future in that form. In 2018 I therefore sold it to a large Belgian transport company."
Kamphuis left Amerongen Kamphuis in early 2020 to start work within the Frigo Group as managing director of FGT and FGL in mid-2021, after a kind of 'sabbatical year'. "In many ways, it reminds me of the family business that Kamphuis was. The lines of communication are short and both the quality of service and the involvement of the employees are great."
Real added value
Thanks to such characteristics and Dutch drivers, Kamphuis believes the Frigo Group has real added value for its customers. "Those who want to be in the front row for a dime should definitely not call us. The Frigo Group is not the cheapest, but it is the best when it comes to the storage and transport of refrigerated and frozen foodstuffs. In addition to conditioned transport, we are also very capable of managing ambient goods flows thanks to the presence of a number of modern tautliners. Steel and machinery have become transport specialties in recent years."
As managing director, Kamphuis is clearly looking forward to contributing to the growth ambitions of FGT and FGL, as integral parts of the Frigo Group. "It's a great company, with a good name and reputation within the sectors in which it operates. There is a solid foundation that offers many opportunities to build on in the coming years. In doing so, I will certainly also make use of the enormous network I have built up in the past."
Important factor
Kamphuis has three sons, the oldest of whom is also active in the transport sector, but more in the automation field. "That is becoming a very important factor, which is also gaining traction at FGT and FGL." Even as managing director within the Frigo Group, the Voorthuizen resident is determined to regularly get behind the wheel of a truck cab. "With a cousin I regularly drive to Italy, to take away a load of flowers and plants. Friday evening away, Sunday evening back. For me, that's pure relaxation. I can't think of a nicer hobby."
About the Frigo Group
Frigo Group Transport and Frigo Group Logistics, together with Frigo Group Nieuw-Vennep, form part of the Frigo Group, the leading provider of logistics services in frozen foods since 1973. Within this family business, Frigo Group Logistics focuses on the full logistical handling of frozen and ambient flows of goods, while Frigo Group Transport is strong in conditioned transport and the transport of e.g. steel and machines at home and abroad. The Frigo Group has a cold store in Nieuw-Vennep with a capacity of 22,000 pallet locations. Geldermalsen is the operating base for the logistics activities. In Geldermalsen the Frigo Group also has possibilities for dry storage.