Frigo Nieuw-Vennep employs an all-rounder with Frans Hoogkamer
Visitors from Canada also feasted their eyes recently during a tour of Frigo Nieuw-Vennep's cold store. "How neat and well-maintained it all looks!" Part of the credit for that goes to Frans Hoogkamer, who has been employed for 35 years by the family-run company that celebrates its half-century anniversary this year.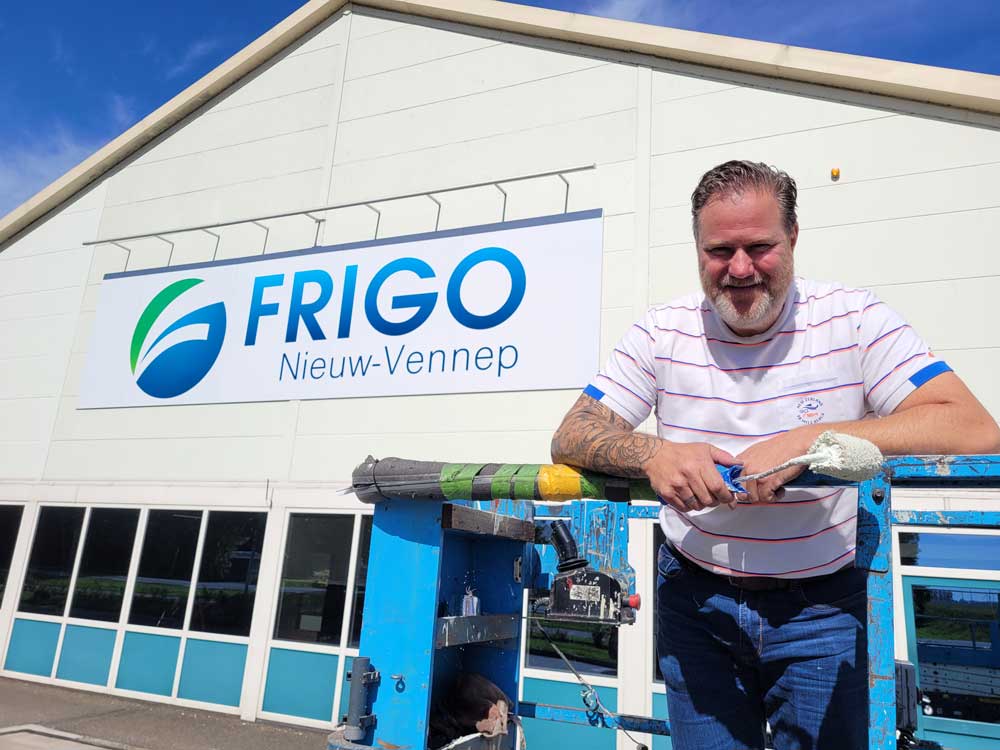 An all-rounder, you could call Hoogkamer. Officially, he is employed as a forklift driver, and in that position he is active for by far the most hours, but the born and bred Lissen native does much more. "In my own house, I like to paint and do odd jobs and I can't stand clutter," he sums it up himself. "For as long as I have been working at Frigo, I have always been busy keeping all the freezer cells and other areas tidy. If I'm not on a forklift, I'm sweeping or cleaning."
Mega job
During the corona pandemic, Hoogkamer was given an additional task in good consultation with Frigo Nieuw-Vennep director Margreet van Elderen: painting the huge complex, which houses modern cold stores with a combined capacity of 22,000 pallet spaces. "There was less forklift work at the time, so I grabbed this new challenge with both hands. I started with the interior. A mega job, indeed, because you are talking about large areas."

Hoogkamer describes himself as a perfectionist, having developed his own working methods and routines within the Frigo team over the years. "With such a large complex like this, you are actually never finished with painting and maintenance work. When I finished inside, I started on the outside walls. And when those are finished later, there are plenty of walls inside that need refurbishing again."
Perseverance
An aerial platform, a roller and lots of litres of wall paint – that's all Hoogkamer says it needs for the paint job. However, it also requires a lot of patience and perseverance, because anyone who knows Frigo Nieuw-Vennep's complex knows that the areas involved are dauntingly large. "Just, stubbornly keep going," laughs 52-year-old Hoogkamer, who rejoices in his varied work at the Frigo site. "That's probably precisely why I've kept at it for so long. No two days are the same. Moreover, painting just gives me a lot of satisfaction. When I look at what I've done at the end of the day, I always think again: that's immensely improved."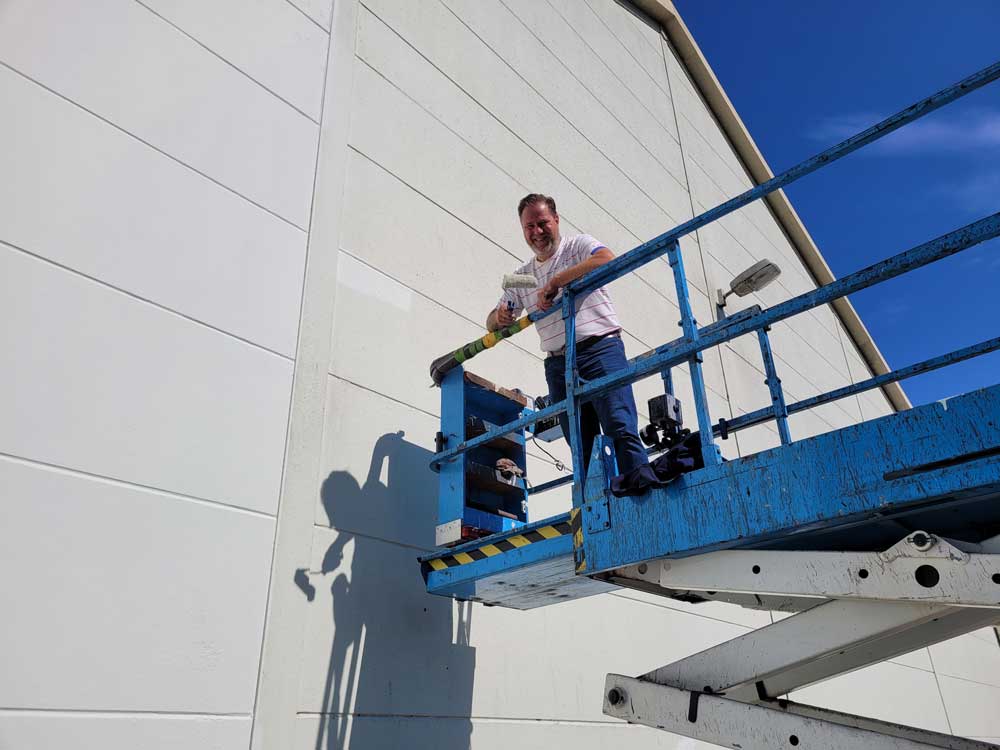 About the Frigo Group
Together with Frigo Group Transport and Frigo Group Logistics, Frigo Nieuw-Vennep forms the Frigo Group, which has been the leading logistics provider in frozen food since 1973. Within this family business, Frigo Group Logistics focuses on the complete logistic handling of deep-frozen and ambient goods flows and Frigo Group Transport specialises in conditioned transport and transport of e.g. steel and machinery at home and abroad. With Frigo Nieuw-Vennep, Frigo Group has a cold store in Nieuw-Vennep with a capacity of 22,000 pallet spaces.